Starr Platinum System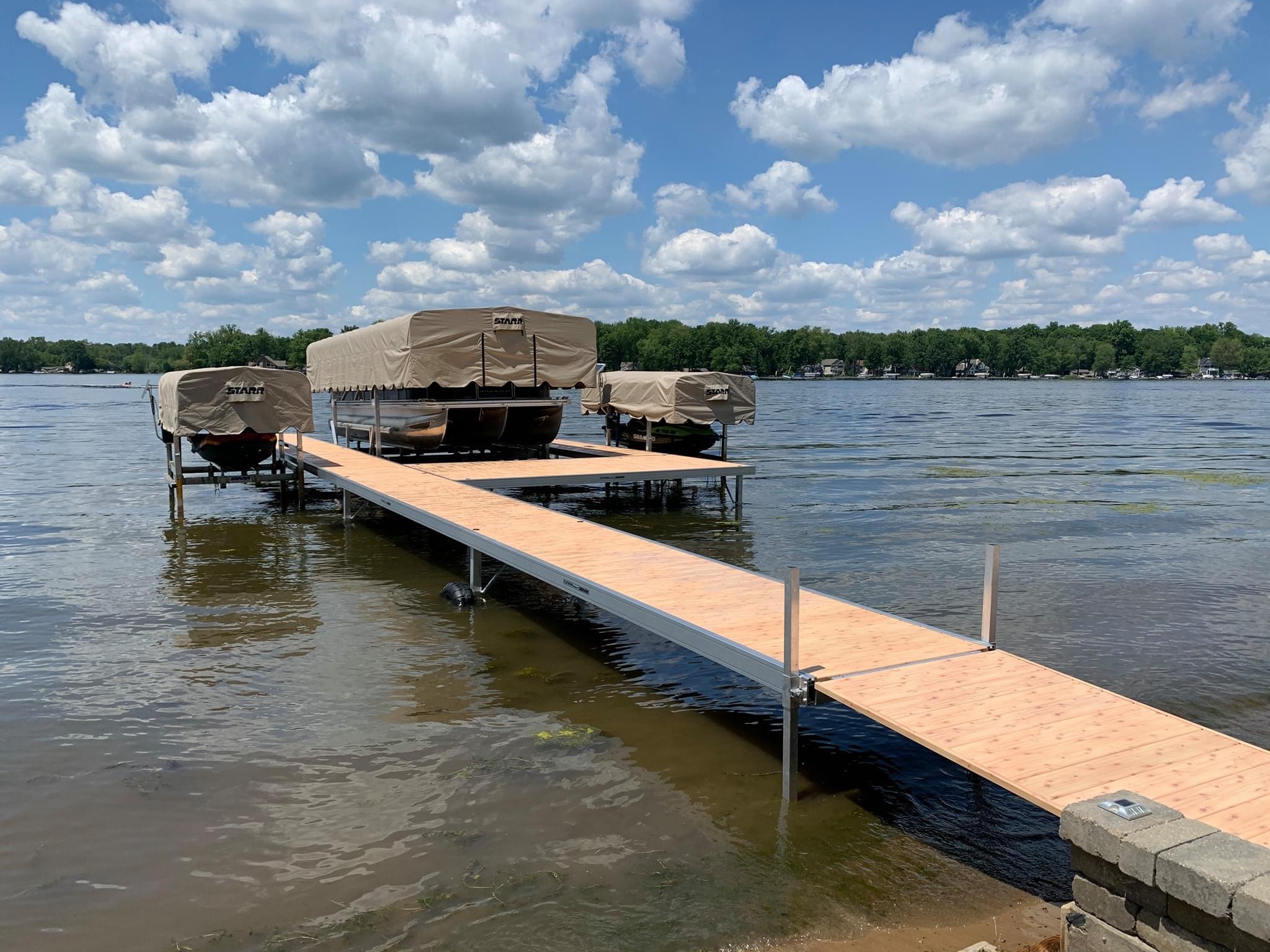 As the name implies the starr platinum dock is our top of the line choice! The platinum dock was originally designed as a commercial grade floating dock, but we decided to take it even further. The soft rounded edges, classy look, and our innovative platinum track system (PTS) take this dock to a whole new level!
The PTS makes the platinum dock one of our most customizable choices. This system allows you to place and adjust slips, bumpers, benches, ladders, and any of our other platinum compatible accessories wherever you desire. Recessed lighting can also be added inside the track to light your path and make your dock stand out at night just as much as it does during the day!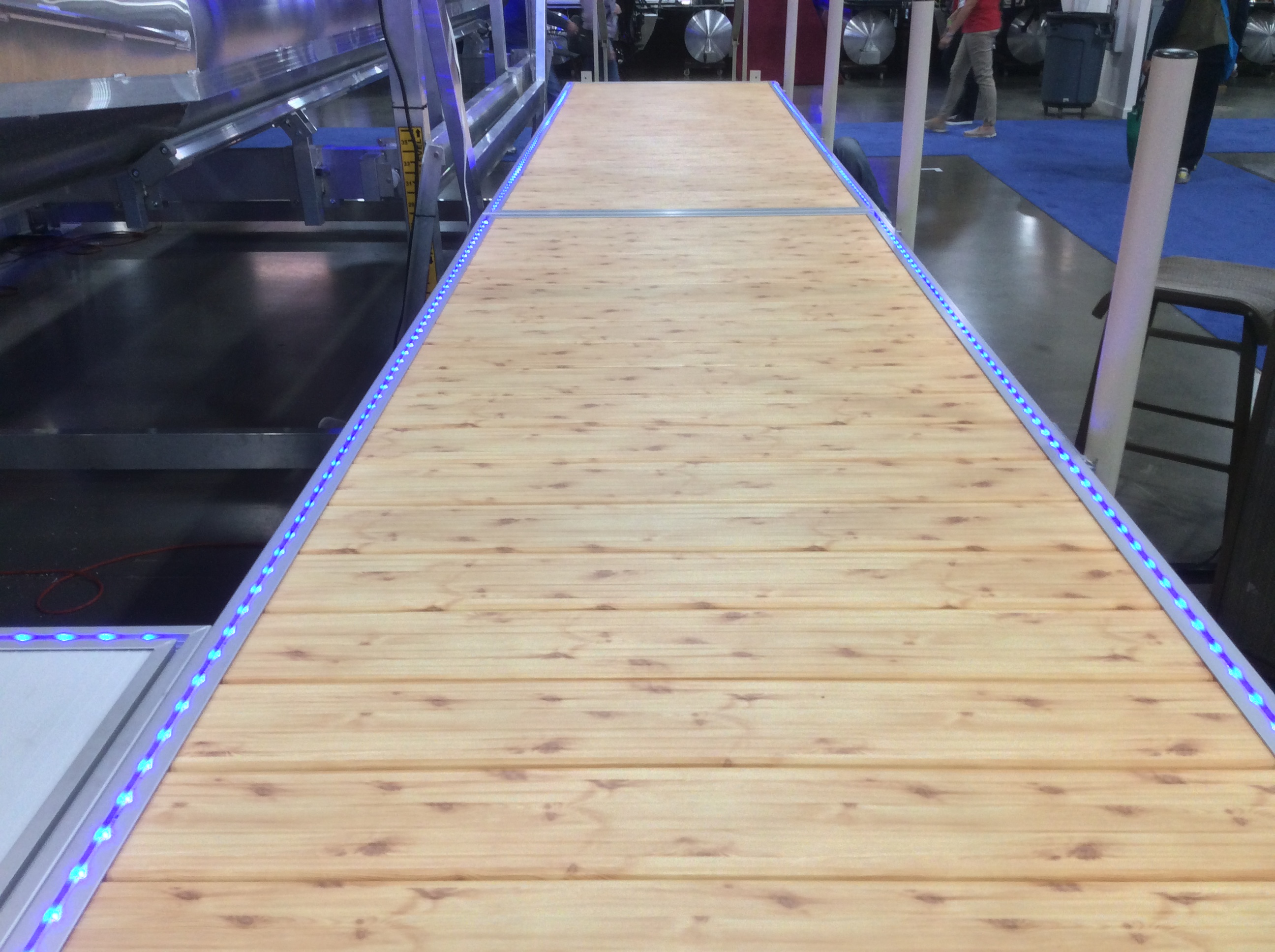 Platinum dock sections available in Anodized aluminum, grey powder coat, cedar breeze (classic wood look) powder coat, and sand beige powder coat.
Will not get hot in the sun!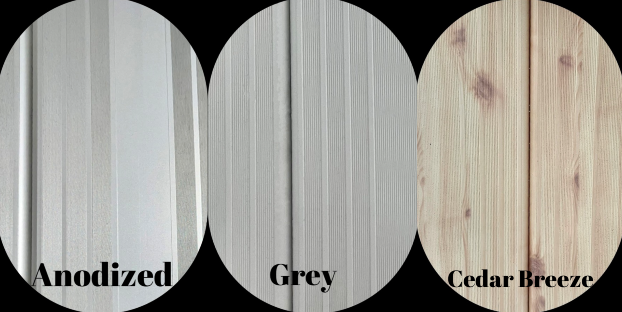 Our platinum dock sections were created to be one of the most customizable and eye appealing options on the market!
To accomplish this we offer many size options including some with finished ends to allow you to create a long, seamless run of decking.
Traditional sections audible in 4'x8', 4'x12', and 4'x16'
Finished ends section available in 4'x11'7",and 4'x15'7"
Corner wedge
Looking to maximize your space on the water? The Starr corner wedge is the perfect solution to do that in an eye pleasing and cost effective manner. Our corner wedge allows you to keep a slim profile while adding extra functional space to your dock. Whether you're looking for more room to entertain or some extra seating space the corner wedge is the perfect addition to your new or existing dock.
Corner wedge available in all decking colors in 6' sections.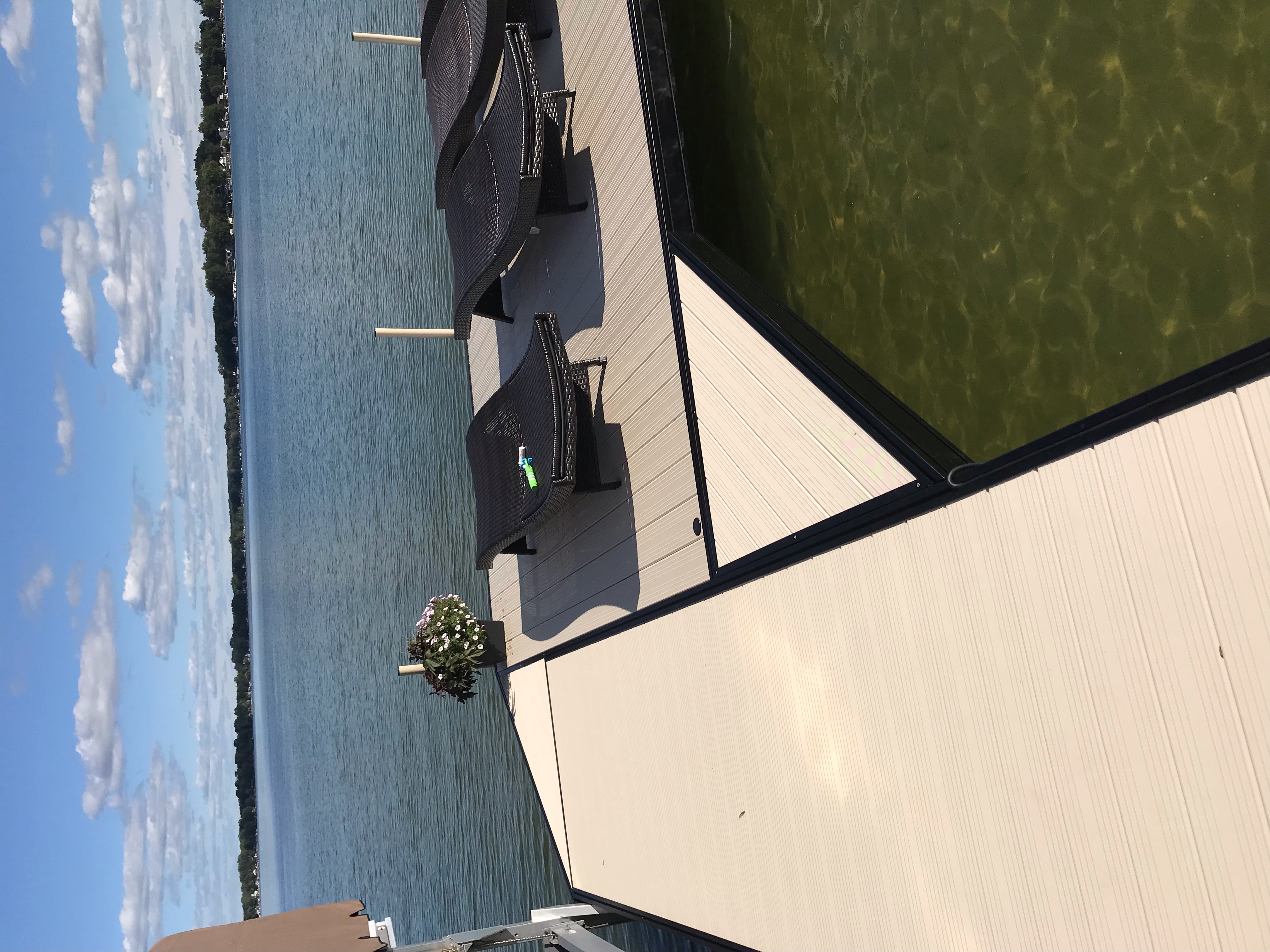 Sundeck sections
Looking to add more space to your deck to enjoy your waterfront? Starr sundecks are a wonderful way to add extra space to your own system. Whether you're looking for more room to entertain or relax, our sundecks are the perfect choice for anyone looking to add more space to enjoy your waterfront.
Platinum sundeck sections available in 6'x8', 8'x8', 8'x12', and 8'x16'. Finished end sundeck sections available in 8'x7'7", 8'x11'7", and 8'x15'7".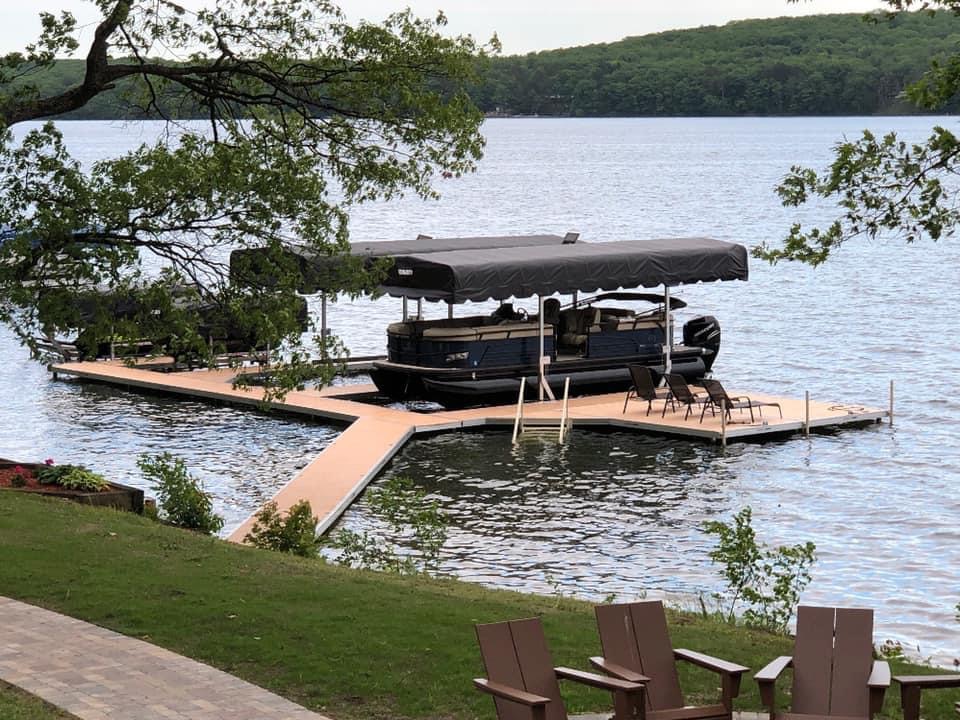 Bumpers
Starr Platinum bumper
Available in white 36" and 48"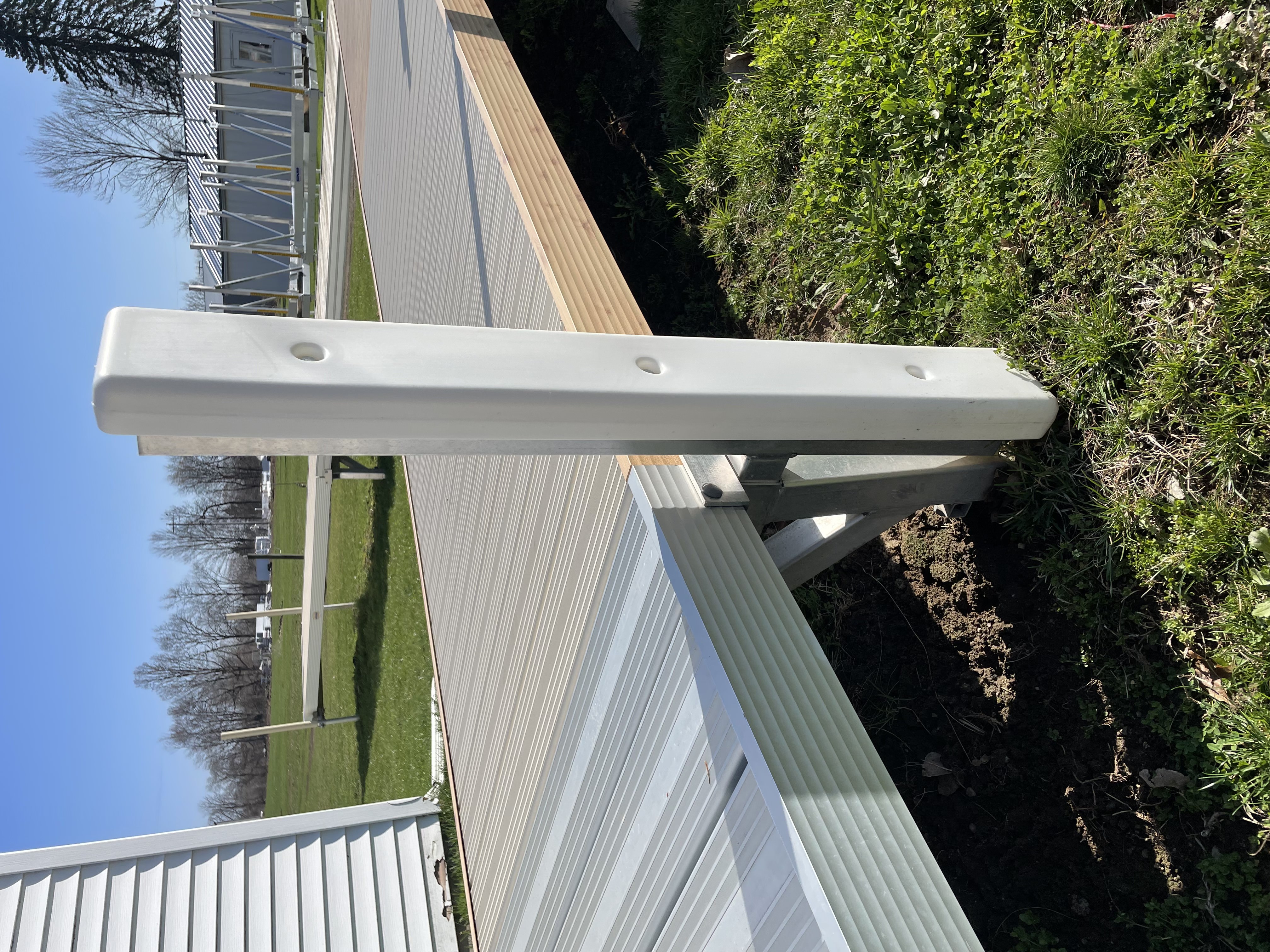 Starr round platinum bumper
Offers a more nautical, classy look available in white or tan 36"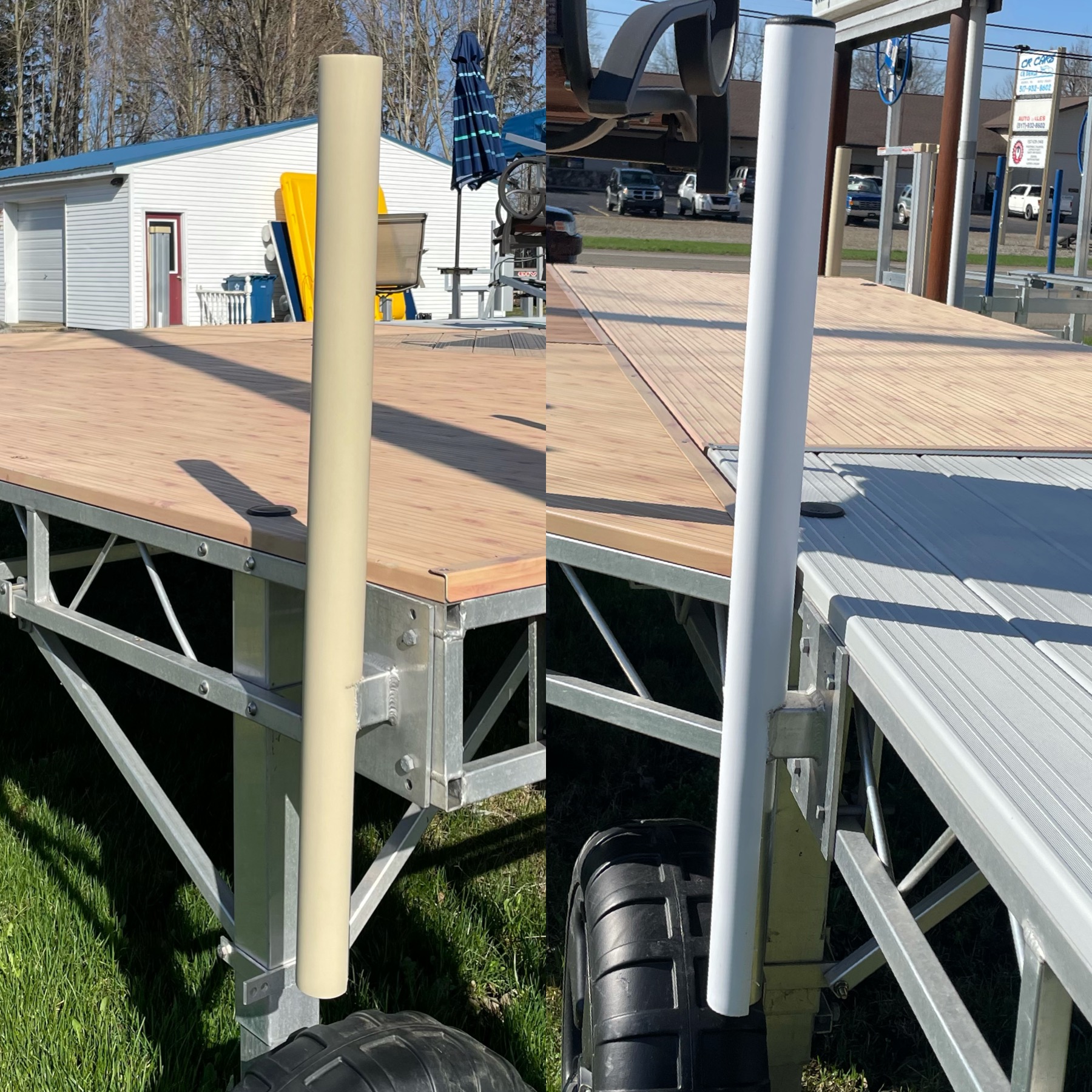 Starr heavy duty post/ auger bumper
Available in 36" with white cushion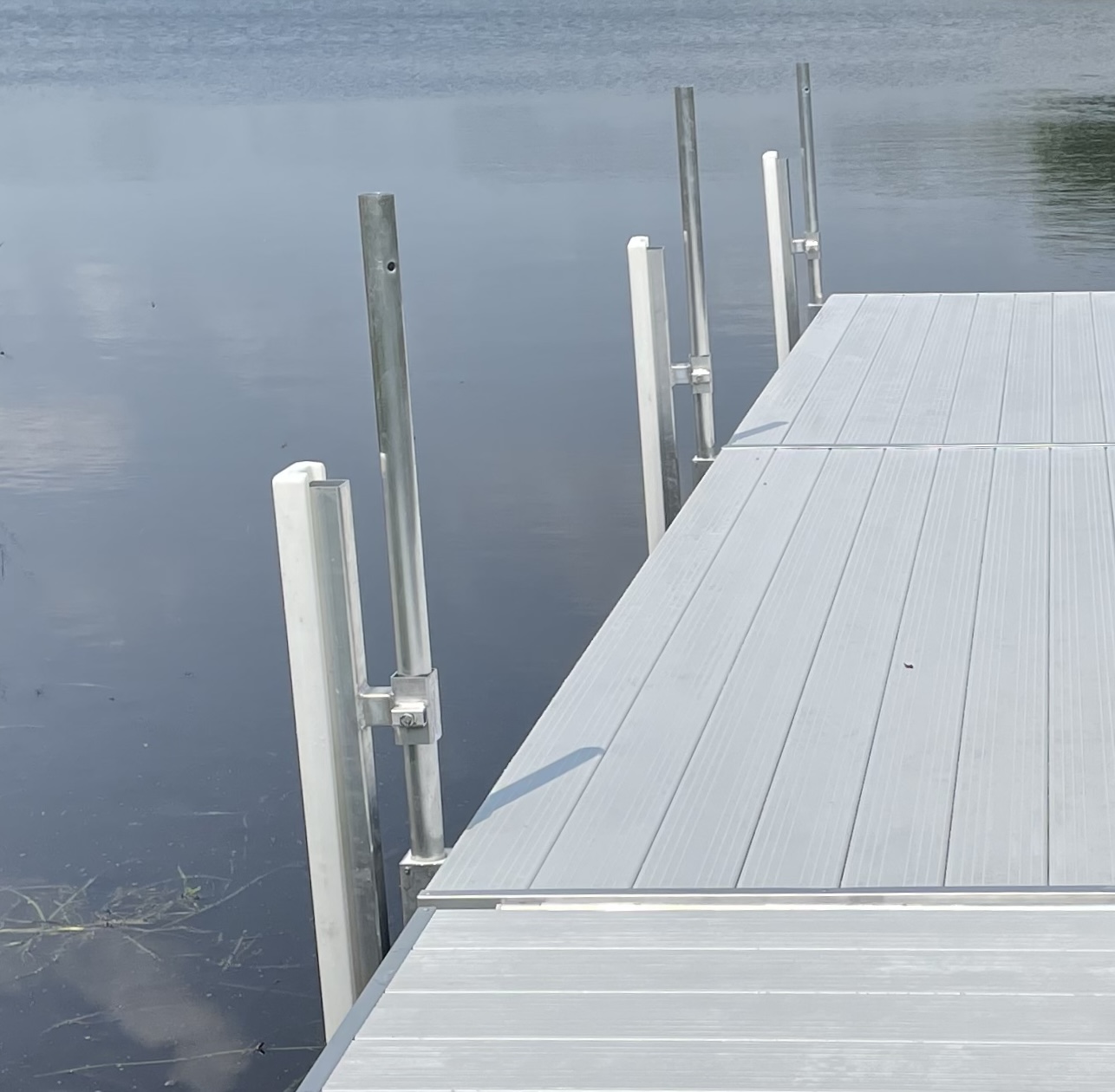 Starr HD deluxe adjustable side mount truss bumper
HEAVY DUTY! Built with a slide track for infinite adjustment to be at the perfect height to match up with the rub rail of your boat
Available in grey or tan 36" and 48"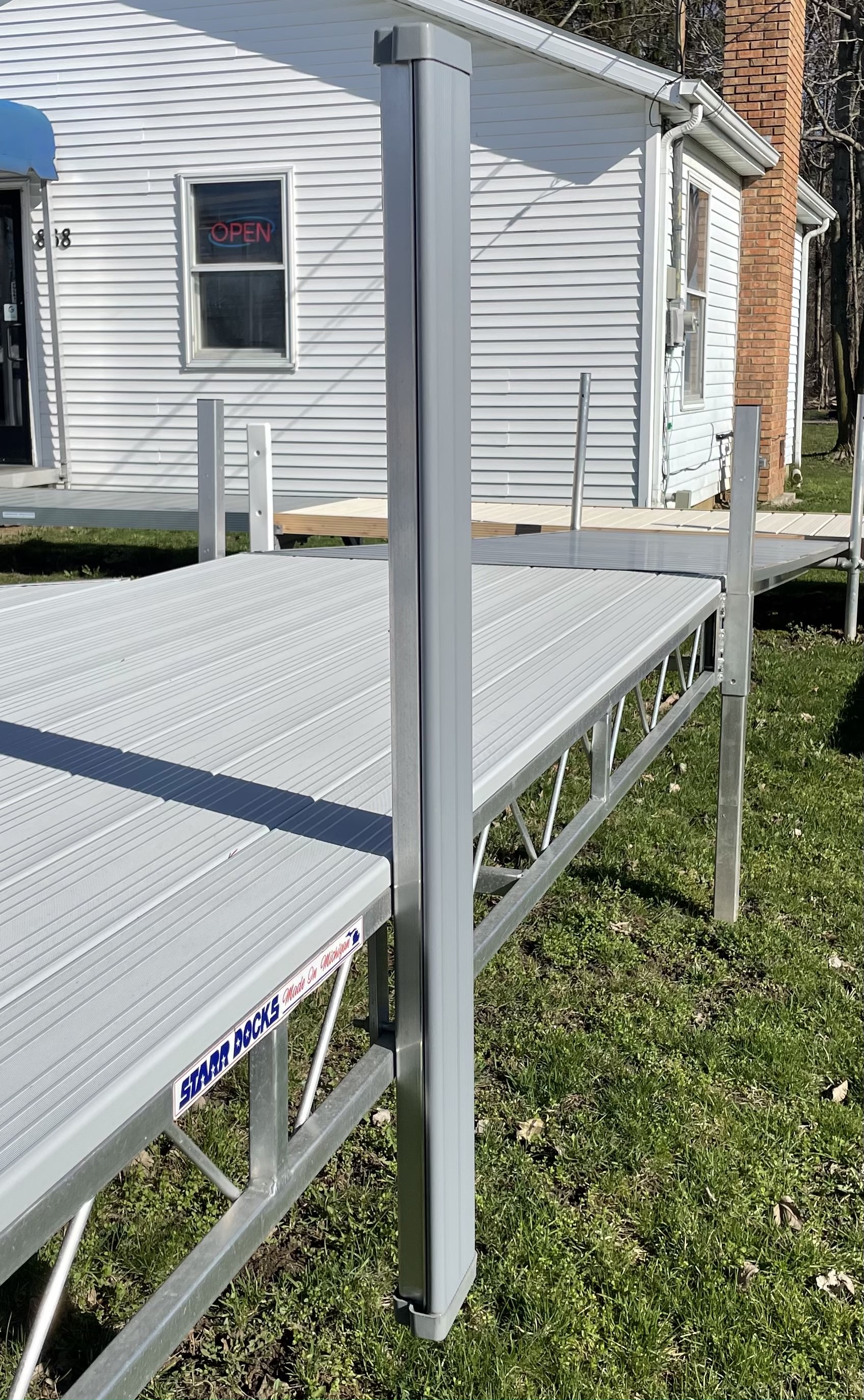 Seating and entertainment
Swivel chair
Relax in comfort and style in our swiveling dock chairs.Our swivel chairs are perfect for relaxing, fishing, or entertaining while taking up minimal space on your dock. This seating option can be mounted practically anywhere on your stationary dock system for a unique and customizable addition to your space.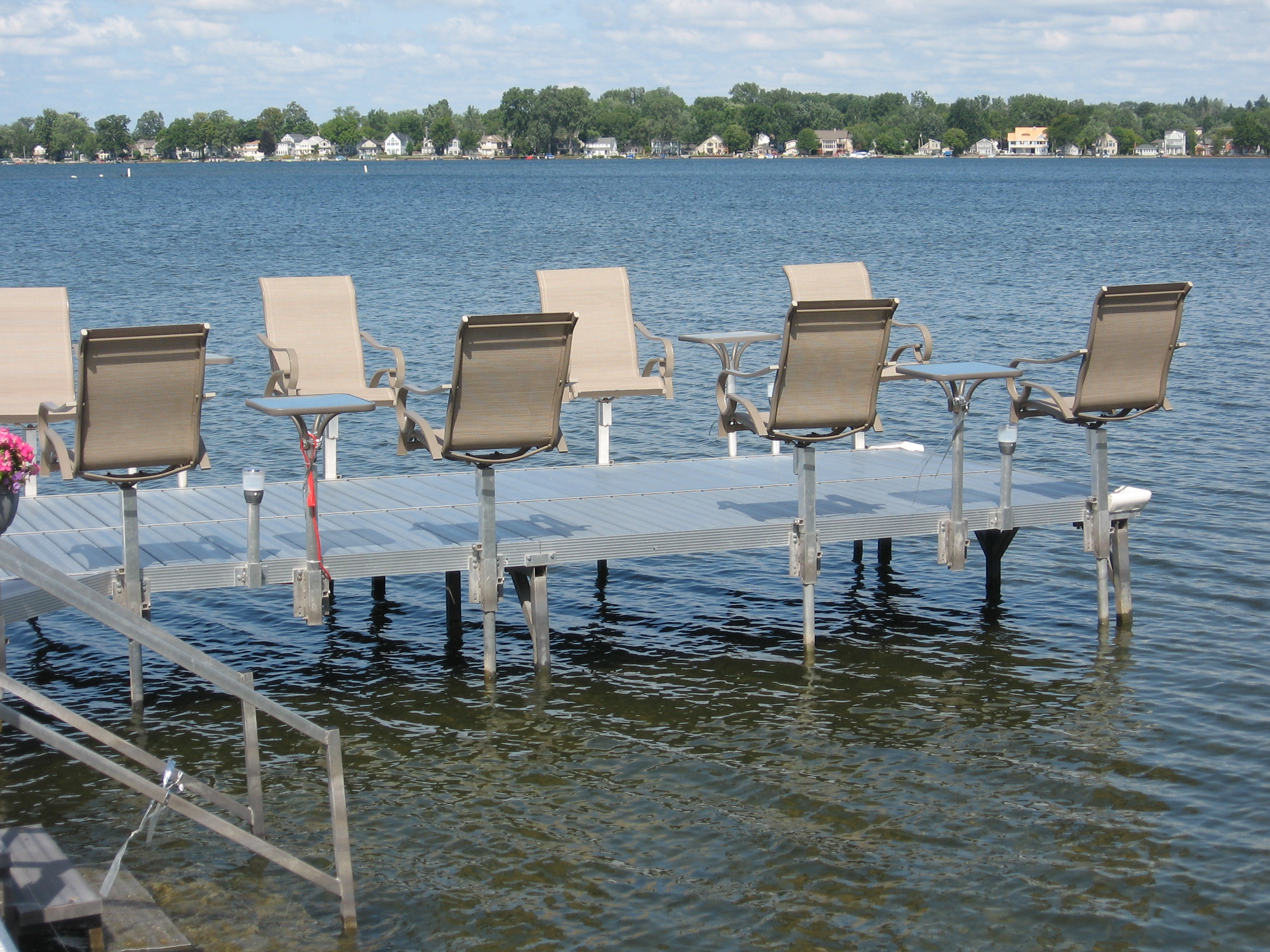 Side mount bench
Provide some extra seating to your dock system without taking away from your valuable decking space with our side mount bench. The side mount bench is made of a maintenance free powder coated aluminum and requires no drilling for attachment. This bench can be mounted virtually anywhere on your truss dock system to give you a customizable and easily relocated seating option. Color options vary with availability.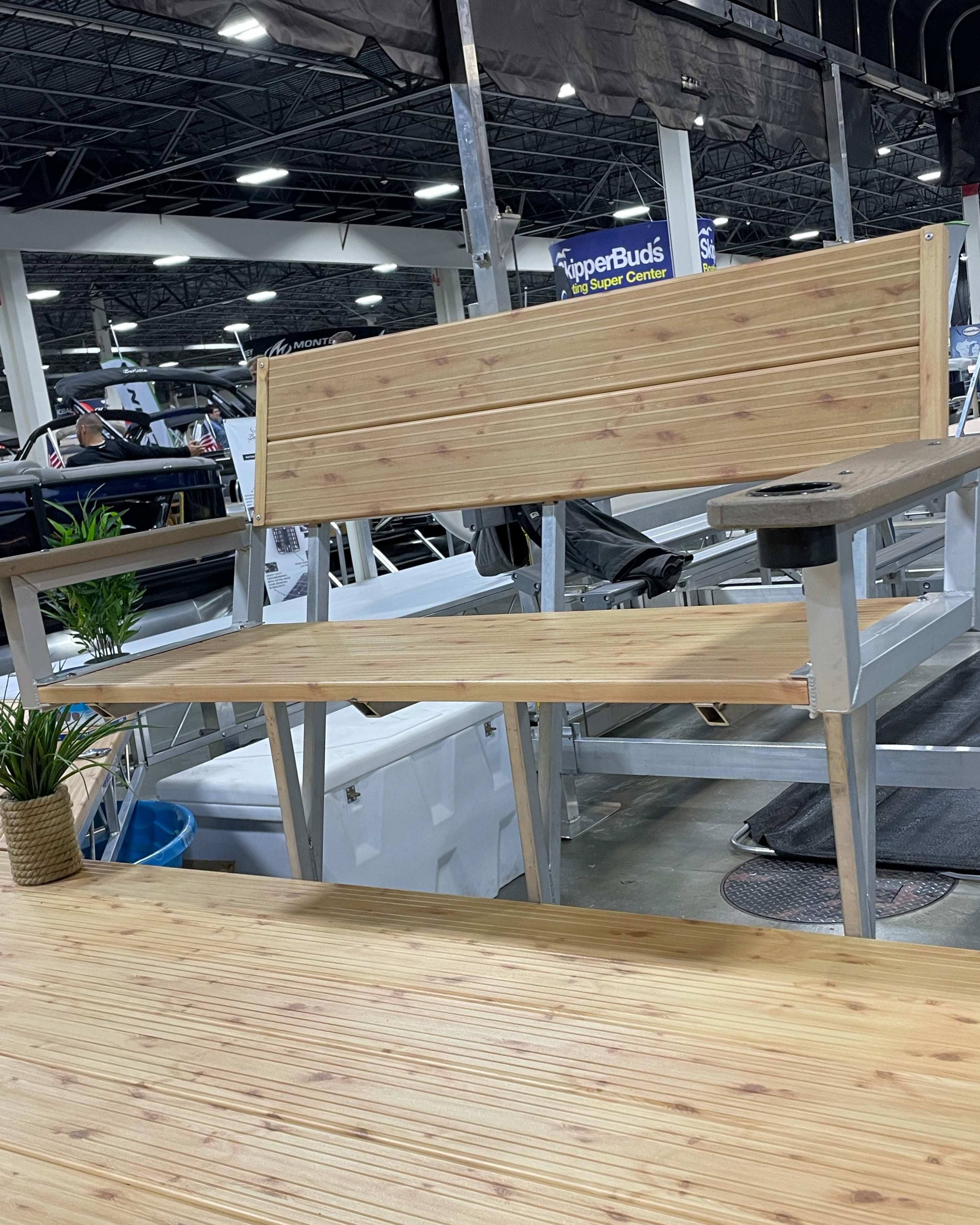 Starr table mount with umbrella holder
Add some extra entertainment space to your dock with our table mount with umbrella holder.
Storage options
Single kayak/ SUP rack
Store your kayak, canoe, or stand up paddle board close with our durable dock mounted kayak rack. Mount it anywhere you choose on your truss dock system without taking up any unnecessary space on your dock.
Must specify dock type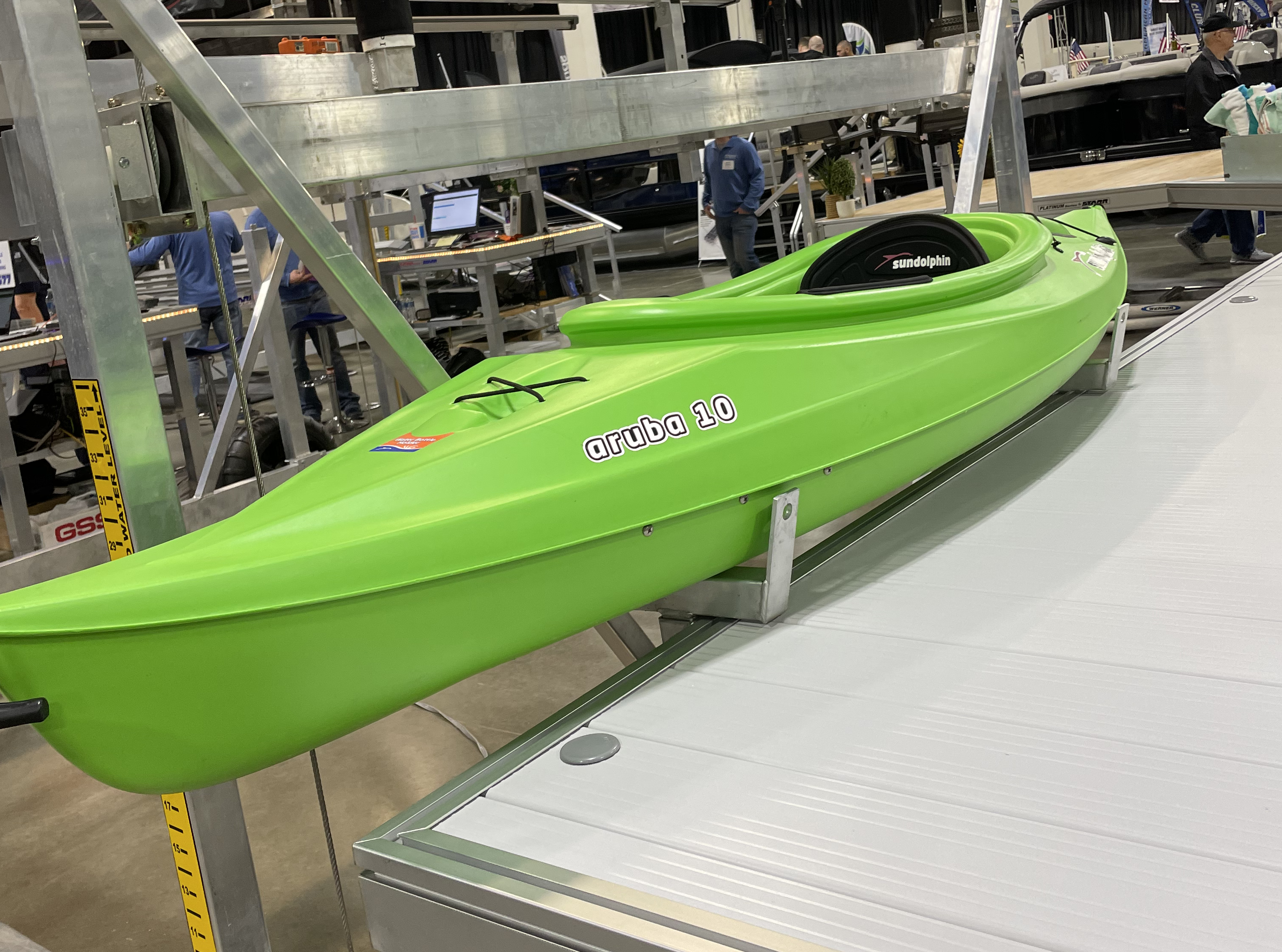 Double kayak/ SUP rack
With our double kayak rack you can store 2 kayaks, canoes, or stand up paddle boards without the need for additional brackets installed on your dock system. Mounts anywhere on your truss dock system taking up minimal space to maximize your space.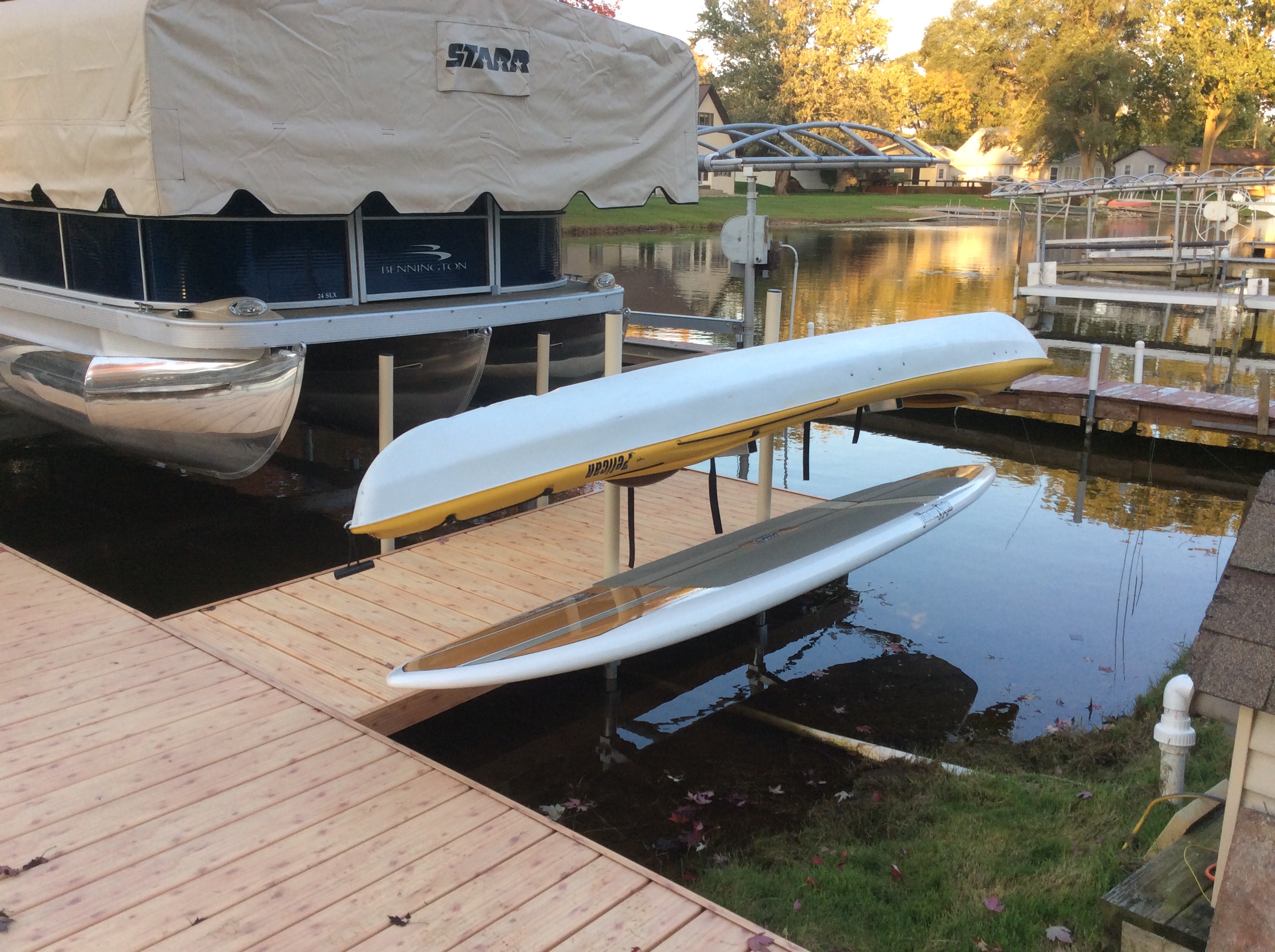 Miscellaneous
Multi-color solar dock lights 2 pack
Our most popular way to illuminate your dock system. These solar powered lights can be mounted virtually anywhere on your dock to give your waterfront dynamic lighting. These lights can be changed to any of the 6 pre-installed LED light colors at any time adding a beautiful, custom look to any dock system.
Universal and flat mount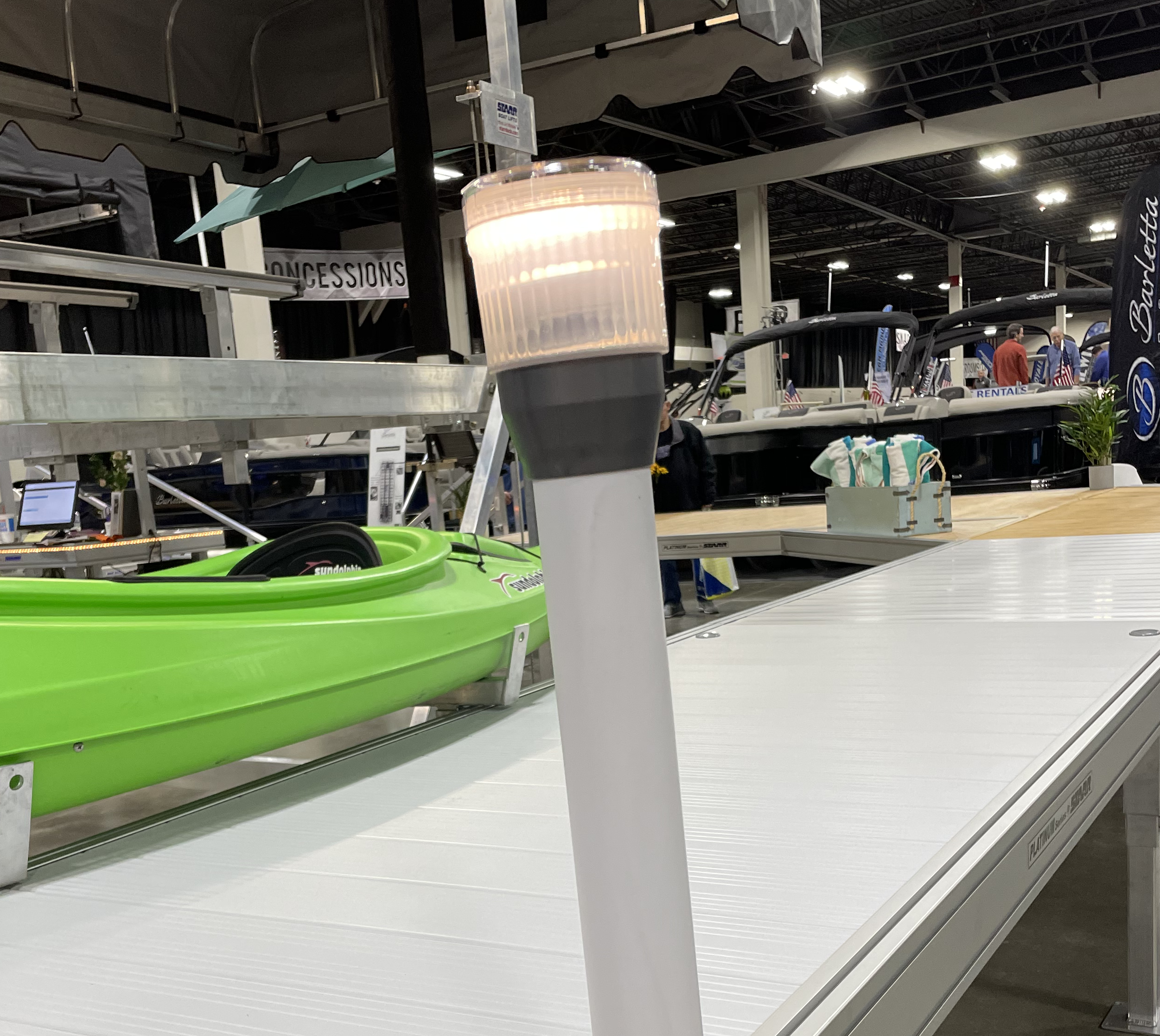 20' flag pole
Show off the stars and stripes, or any flag of your choice with our high quality aluminum flag pole. Brackets sold separately to mount anywhere on your stationary dock.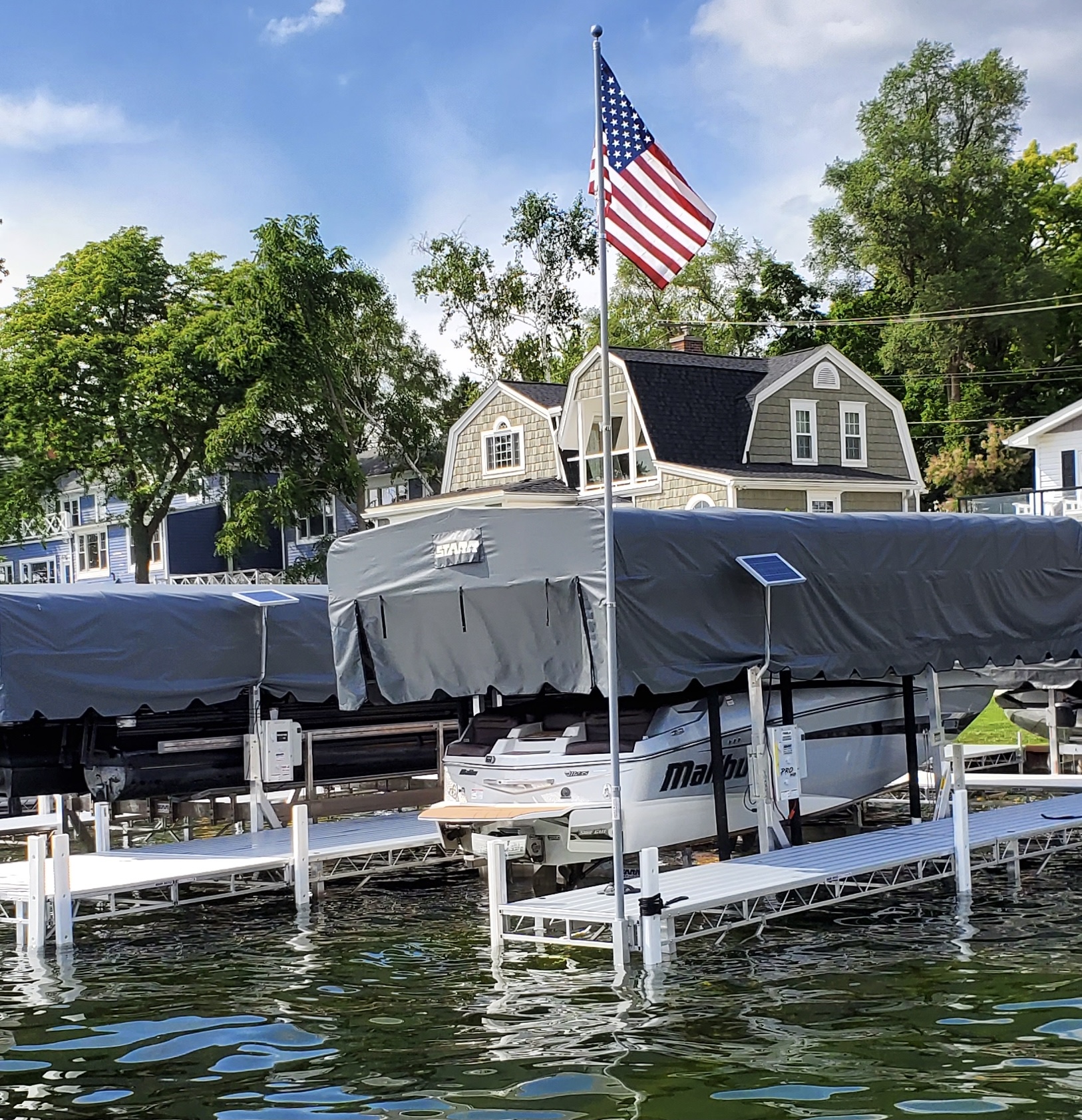 24" custom bow stop step
Custom created for your pontoon to give you a one of a kind fit for your waterfront and . Specify your dock type, watercraft type, and choice of decking to create your own personal step.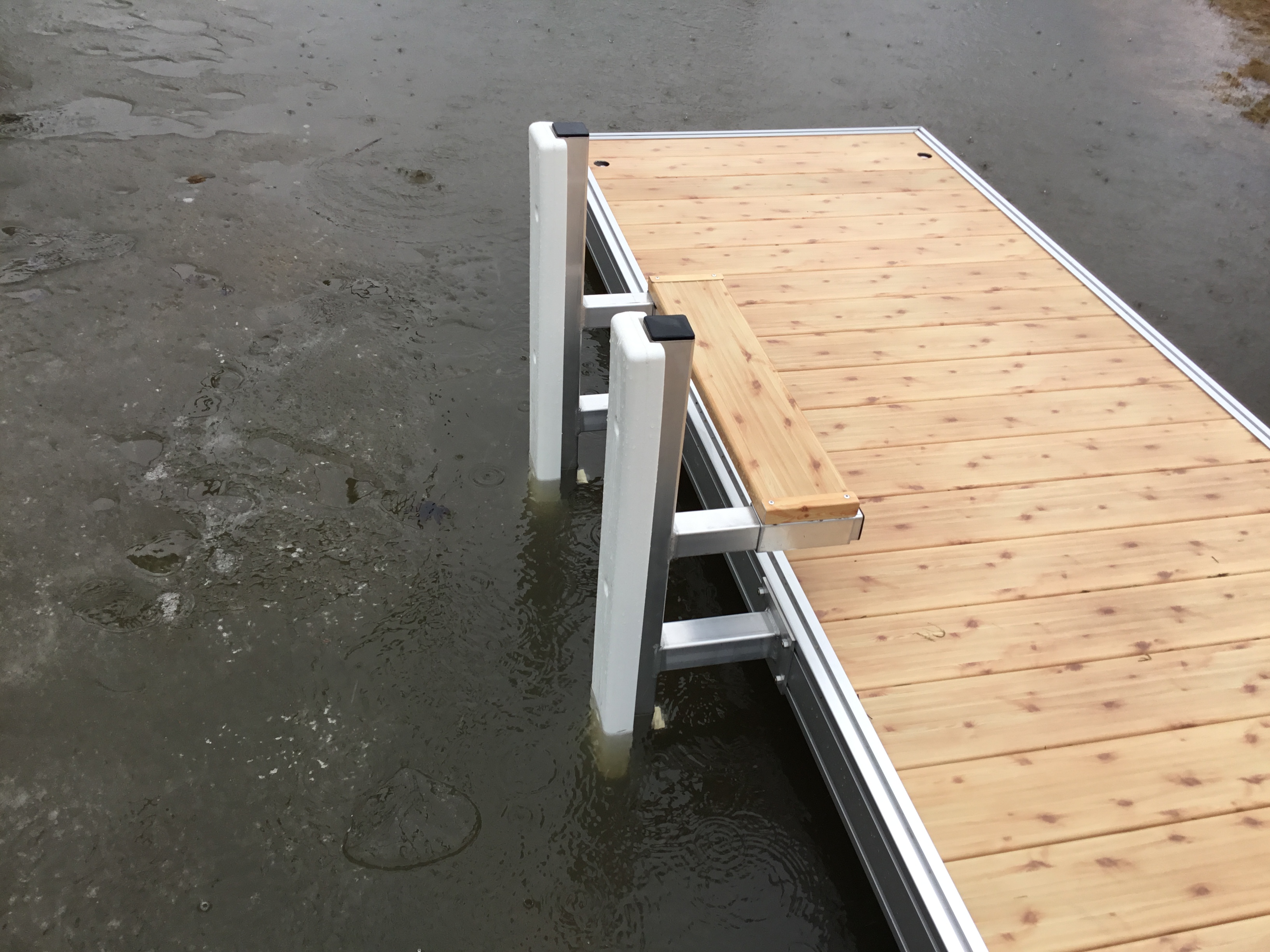 Aluminum ladder
Our side mount aluminum ladders are available in 3, 4, or 5 step and can be mounted virtually anywhere you desire on your platinum dock.